$315,000
Granted to Brandon-area nonprofits and causes since our founding.
Strengthening Our Community
We believe the Brandon area is a great place to live, work, and play. We also believe we have a responsibility to help preserve and sustain what's good here, and to support local nonprofits which make our community even better.
Thanks to the support of our donors, we're proud to say we've granted more than $315,000 to nonprofits and causes throughout our community since 2006, improving quality of life, creating positive change and driving meaningful social impact through philanthropy. To that end, we're intentional and focused on:

Passion & Purpose
We're here to foster a culture of giving and care in Brandon, to inspire philanthropy, and to improve quality of life and enhance the vibrancy of our community.

Community Impact
In 2022 alone, the Brandon Community Foundation presented more than $55,000 in grants to local nonprofits. The grants were awarded to nonprofits serving youth, mature adults, recreation, education and more and were presented at the annual Oak and Vine event, held at the Brandon Holiday Inn.

The Spirit Award
Each year, the Brandon Community Foundation presents the Spirit Award, an honor that celebrates philanthropic individuals or families whose innovative leadership and consistent generosity have positively impacted the Brandon community.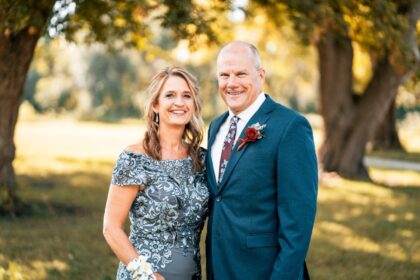 2022 Spirit Award
The 2022 Spirit Award honorees are Randy & Lisa Marso.
Randy & Lisa Marso are the kind of people that give to worthy causes and work silently behind the scenes. So, when they learned they were selected as the recipients of this year's award, almost in unison, they humbly asked, "Why us?" The full story is available at local newsstands via the Brandon Valley Journal.

Past Spirit Award Honorees
Bob Young (2021)
Roger Hunt (2020)
Barb Fish (2019)
Tony Bosch (2018)
Greg & Sheri Carmon (2017)
Gene Johnson (2016)
Dennis Olson (2015)
Dick Pickering (2014)
Jimmie Fjerstad (2013)
Apply for a Grant
Learn more and apply for a grant from the Brandon Community Foundation.
Get started